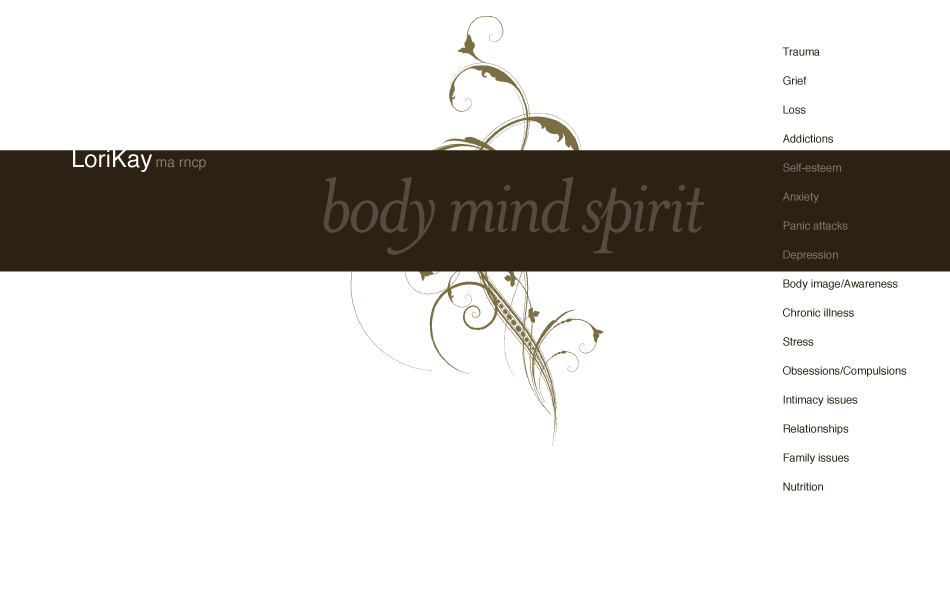 Lori Kay counselling offers individual, group and couple sessions. Issues addressed include: trauma, grief, loss, addictions, anxiety, stress, eating disorders,
self esteem, panic attacks, depression, body image, self-awareness, childhood issues, intimacy issues, relationships, family issues, weight loss and
nutrition from her office in Burlington Ontario. She is also available to speak or do workshops on various topics for the corporate sector.